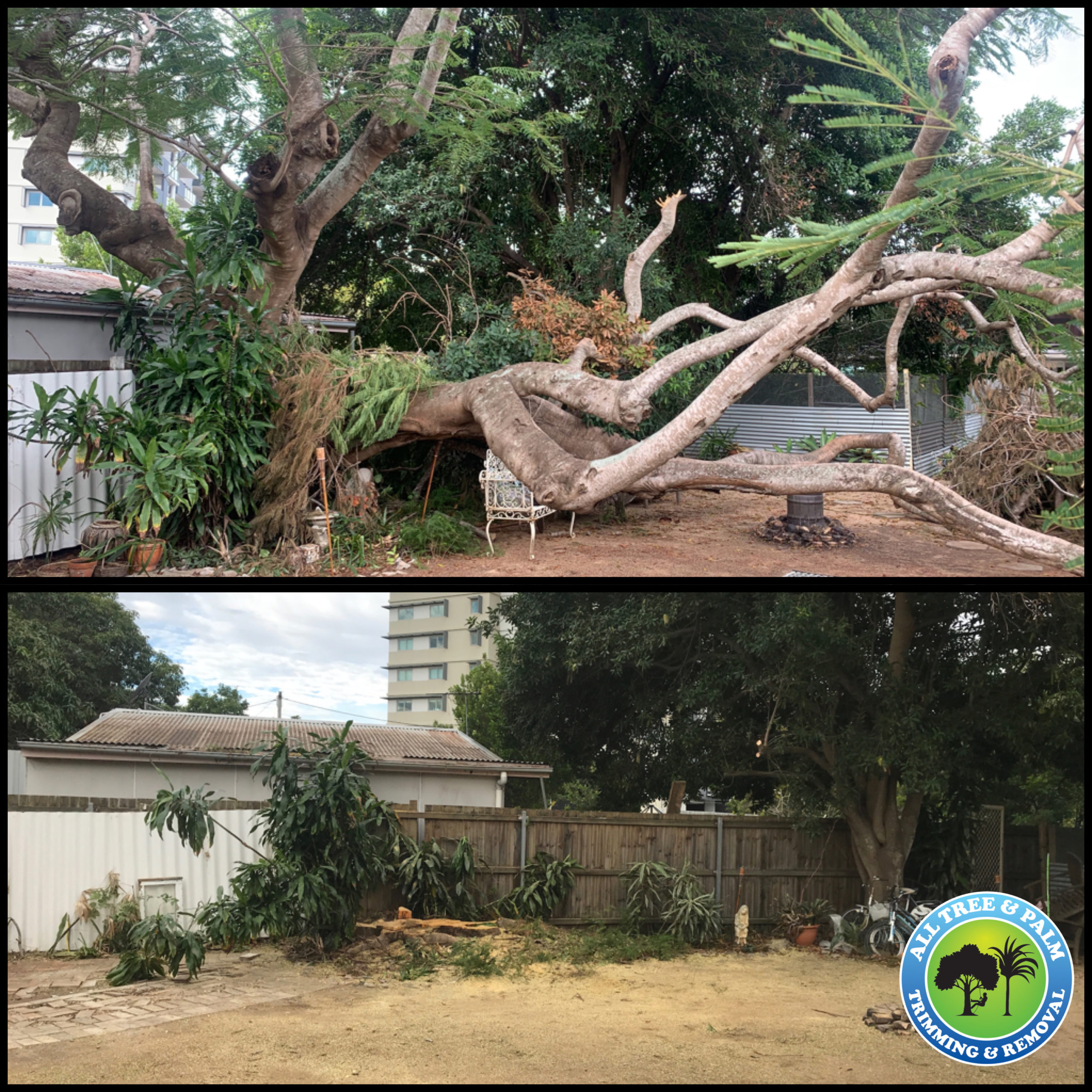 Storm Damage Clean up Redcliffe
Looking for storm damage clean up in Redcliffe and surrounds? If so then All Tree and Palm are the ones to call! When storms hit they can cause untold damage to a property. Waterlogged ground, shallow-rooted trees and high winds pose a real threat. Trees loosen in the ground, become unstable and unsafe.
For the removal and clean up of any fallen or dangerous trees and debris, you can count on us. Our team has the experience and knowledge to assess beyond any obvious damage. Working with you or your insurance company, we'll carry out any professional storm damage removal and clean up in a fuss free, fast and reassuring way without causing any further damages to your property.
24/7 Emergency Tree Service Redcliffe
All Tree and Palm provide a 24/7 emergency tree service in Redcliffe and surrounds. Our expert team will be there in a jiffy to get the job done ensuring the surroundings will be safe for everyone! For a reliable and trustworthy tree clean up service in Redcliffe and surrounds call All Tree and Palm Trimming and Removal. Phone 0437 814 967 or visit us at www.alltreeandpalm.com.au for your free no obligation estimate.
to book no-obligation quotes and to get rid of overgrown trees, thick, protruding branches etc. This will give a better view to your landscape.